Honest, ethical event catering is something that LaRoy's has prided itself on for over 40 years, and we bring that level of integrity to the wedding packages that are available for your reception.
The event starts with a dedicated consultation to discuss your reception needs, the number of guests, and options available. All costs are discussed up-front, and we don't hide extra charges to get the quality you deserve. You will enjoy our catered meals on real china plates, with glassware and flatware at linen-covered tables with padded chairs.
Now Booking
We are currently offering the following packages for our bridal couples booking. You can also download a printable version of the information below on each page.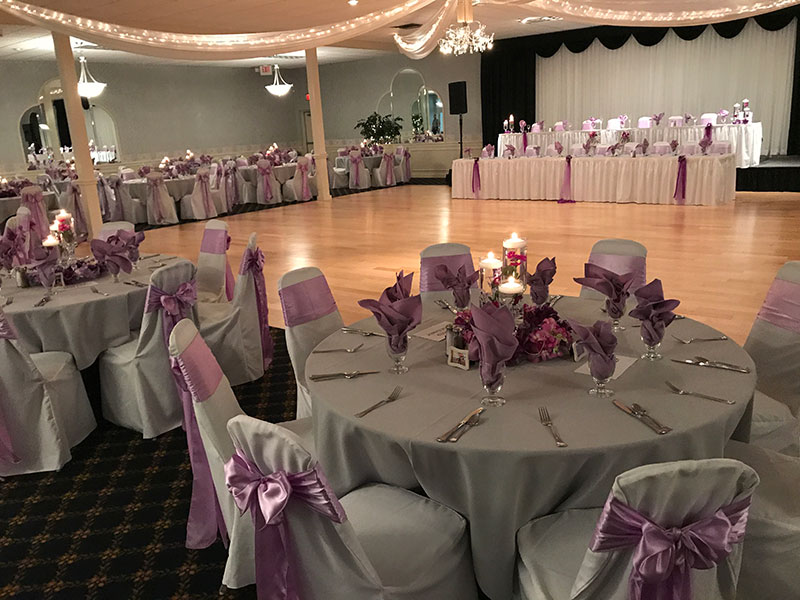 "…We had many compliments on the delicious meal…Everything was great!"
Available Rooms
Room A – seating capacity up to 250 guests.
Room B – seating capacity up to 125 guests.
Rooms A & B – seating capacity up to 450 guests.
Deposit & Payment
A signed contract and deposit ($1,000.00) are required to confirm a date. 90 days after initial signing of contract another $1,000.00 is due. Final payment is due 2 weeks prior to the event.
The initial deposit to hold date of choice can be made by check, cash or credit card.
All other payments must be made by cash or a bank cashier's check – no credit card payments are accepted. All deposits are non-refundable. All cancellations must be made in writing. Applicable taxes will be applied on final contract.
…Thank you so much for helping to make our wedding reception such a beautiful, fun, stress free event.